Project duration: May - Dec 2012
My role: Illustrator and Lead Designer
In collaboration with : Mamoun Matar, Viplov Singh, Siddharth Gautam, Shrikar Marur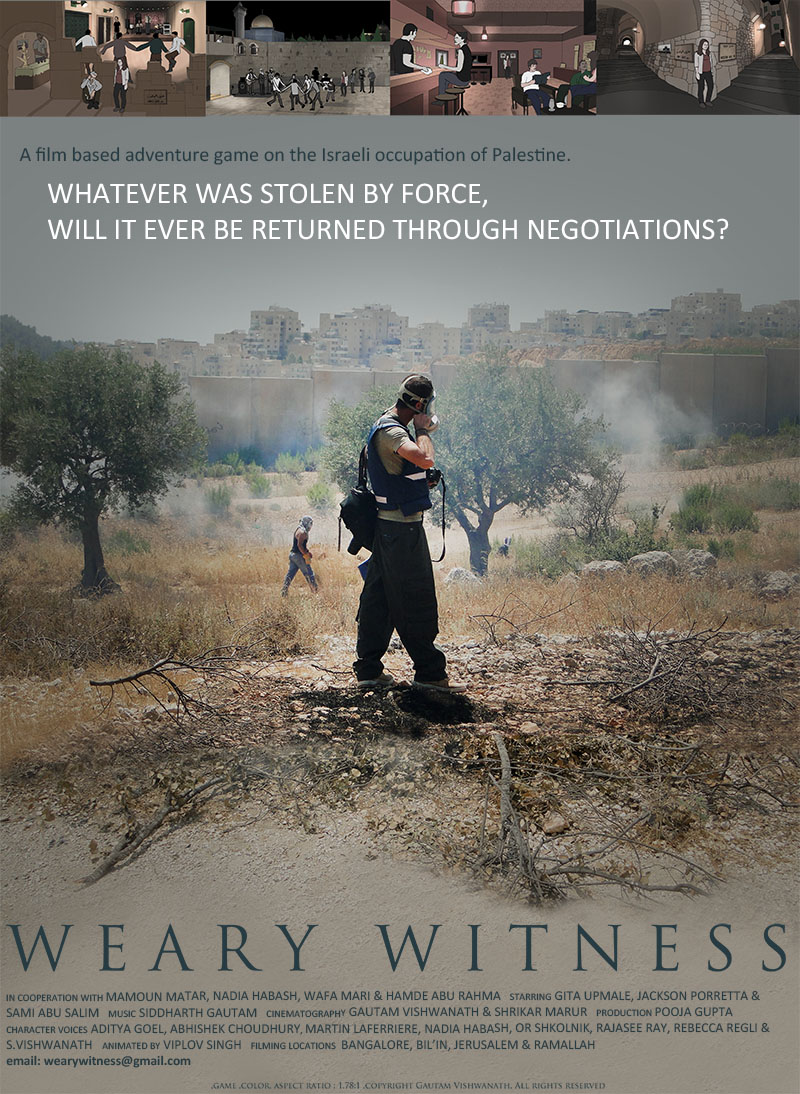 "Welcome to Israel! Have a safe trip", said the border official when I set foot onto Jericho, an ancient Palestinian city, one of the oldest continuously inhabited in the world.
Passing through settlements springing on top of every hill, expanding every day eating up most of Palestine was nothing new to me. What made me wonder though was what was in people's minds? How do they deal with being refugees without any right to return, the burden of occupation and humiliation at checkpoints every day?
Making their voices heard in an interactive medium would draw people into this piece and engage them in different ways. In this game, a player can formulate multiple perspectives, opt their own path and draw conclusions. These are some of the main objectives. In the end, people may not understand the region or the conflict, however they begin to question.
And like all games, this one has its own sense of humor!
The game is available for download.